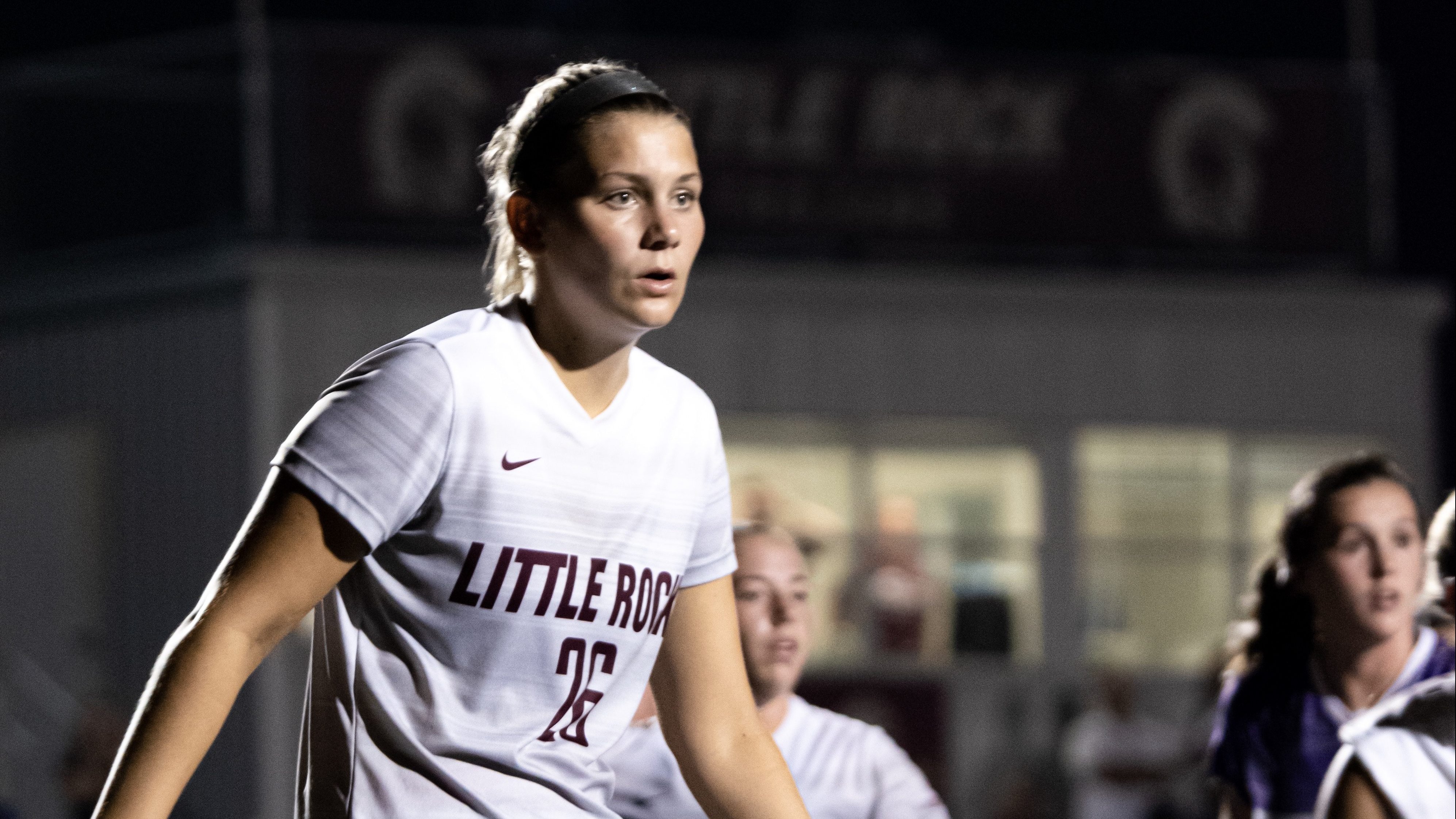 The global pandemic has blindsided almost every person around the world. Everyone can feel it in their daily life as public life has been minimized to only the necessaries and many are fighting to put an end to Covid-19. 
All sport events have been postponed or canceled, which leaves room for disappointment for sport fans, but also all athletes, including the student athletes at UA Little Rock.
On March 12, the NCAA canceled all winter and spring championships for 2020. Days later, on March 16, the Sun Belt Conference announced that all team activities have been canceled too. This means that all Little Rock athletic teams are not allowed to practice for the rest of this academic semester. 
This decision was first met with disappointment. 
"We were at practice when we heard that our season was cancelled," Thea Wakeford-Wesmann, a member of the women's golf team, said. "Being a senior, this was really sad, because I felt like everything just stopped and I did not get the opportunity to finish my last season as a college athlete and do everything 'for the last time'."
Being a member of the team for the last four years made it difficult for Wakeford-Wesmann to finish her degree without being able to compete in her last semester.
The NCAA's decision did not come as a surprise to defender Samantha Rolka from the women's soccer team.
"One week, we are all joking about the coronavirus, the next, we have a serious meeting about how practice will continue, but it will be optional, as they understand if anyone feels unsafe being around a group of people, and then the next day they make the decision to cancel everything in order to ensure all of our safety," she said.
Not only are athletes impacted by this situation, but also coaches. Nicole Hemphill, a forward on the women's basketball team, said that her coaches were just as devastated as the team.
"Because of the pandemic they couldn't hold offseason workouts and had to put a hold on all recruiting," she said. "Their livelihoods were put to a halt as well as the players'." 
All student-athletes have been sent home insofar as it is possible for them. They have also been given home workouts to stay in shape. Everyone is encouraged to use the resources they are given in their home environment. At this moment, nobody knows when teams can start practicing again, but coaches and administrators are working together to create a plan for the upcoming season.
As a result of seasons cut short due to the coronavirus outbreak, the NCAA announced on March 30 that schools can allow all spring-sport student-athletes another year of eligibility. 
Many student-athletes have welcomed this decision. Gaga Trahan is one of them. The pitcher for the baseball team is glad to get his lost season back.
"For some, this may make school harder and for others it may make it easier," he said. "To me, school is easier when I have sports, so I am thankful to get more opportunities to do both."
Despite the fact that student-athletes have lost opportunities to compete or finish their college career, they stay positive. They know that the best way to get through this is to stay at home and wait. The basketball guard Marko Lukic was first devastated that he was not able to compete in the championship tournament as the No. 1 seed. However, Lukic is philosophical about the situation.
"The current situation will soon be over, and everything will come together again," he said. "I think that things are changing positively at the moment and people are going to come out of it reborn."